Building on our model of a decentralized curatorial framework, RefractionDAO has used Web3 as a means to propel art and culture forward, envisioning and executing a new form of festival.
Refraction's Season 0 has come to a close and we're now moving as a collective into Season 01. The ability to progress and move forward as a DAO is a direct result of the  success of our Season 0 NFT drop. Incorporating the works of eight digital artists of the highest caliber, we were able to design a bespoke pass and generate unique access to our community, with a view towards future utility. This NFT bundle, which also included all seven works from the artists, comes with a set of utilities that give holders new ways to experience the artist-run IRL<>URL world we are creating. Holders may now access all Refraction Events throughout the rest of Season 0 and 01, plus all areas of the Refraction Platform (currently being built out). They also have an automatic spot on greenlists for all upcoming Refraction NFT drops.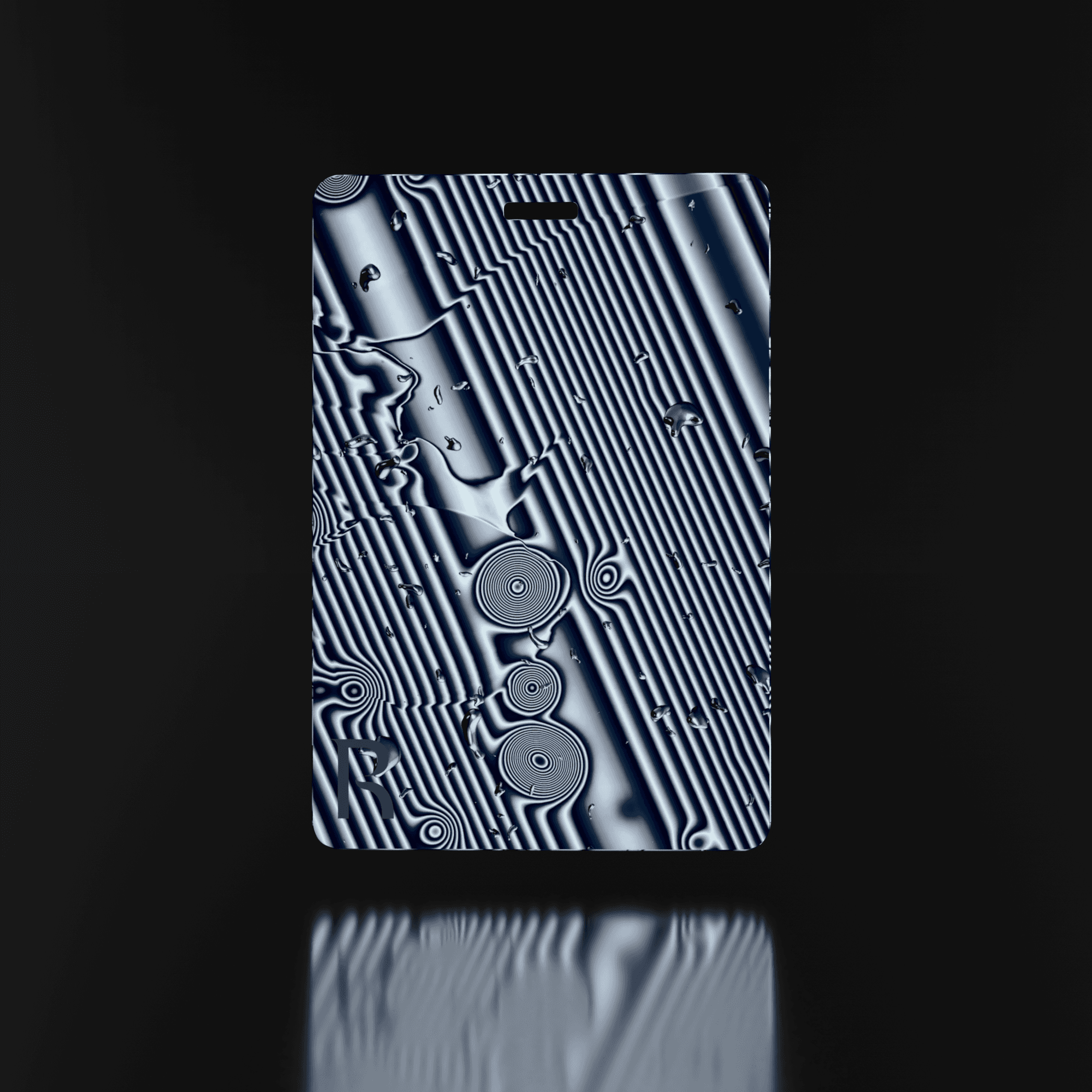 We're incredibly grateful to Dina Chang and Tim Saccenti (Setta Studio), Claire Silver, Ellie Pritts, p1xelfool, Yoshi Sodeoka, Cibelle Cavalli Bastos, and Linda Dounia. Without the help of these artists from across the globe, this drop and the completion of Refraction Season 0 would not have been possible. A massive shout also goes out to all of the community — which now extends to over 800 artists, collectors, curators, and team members, as well as those who minted the NFT.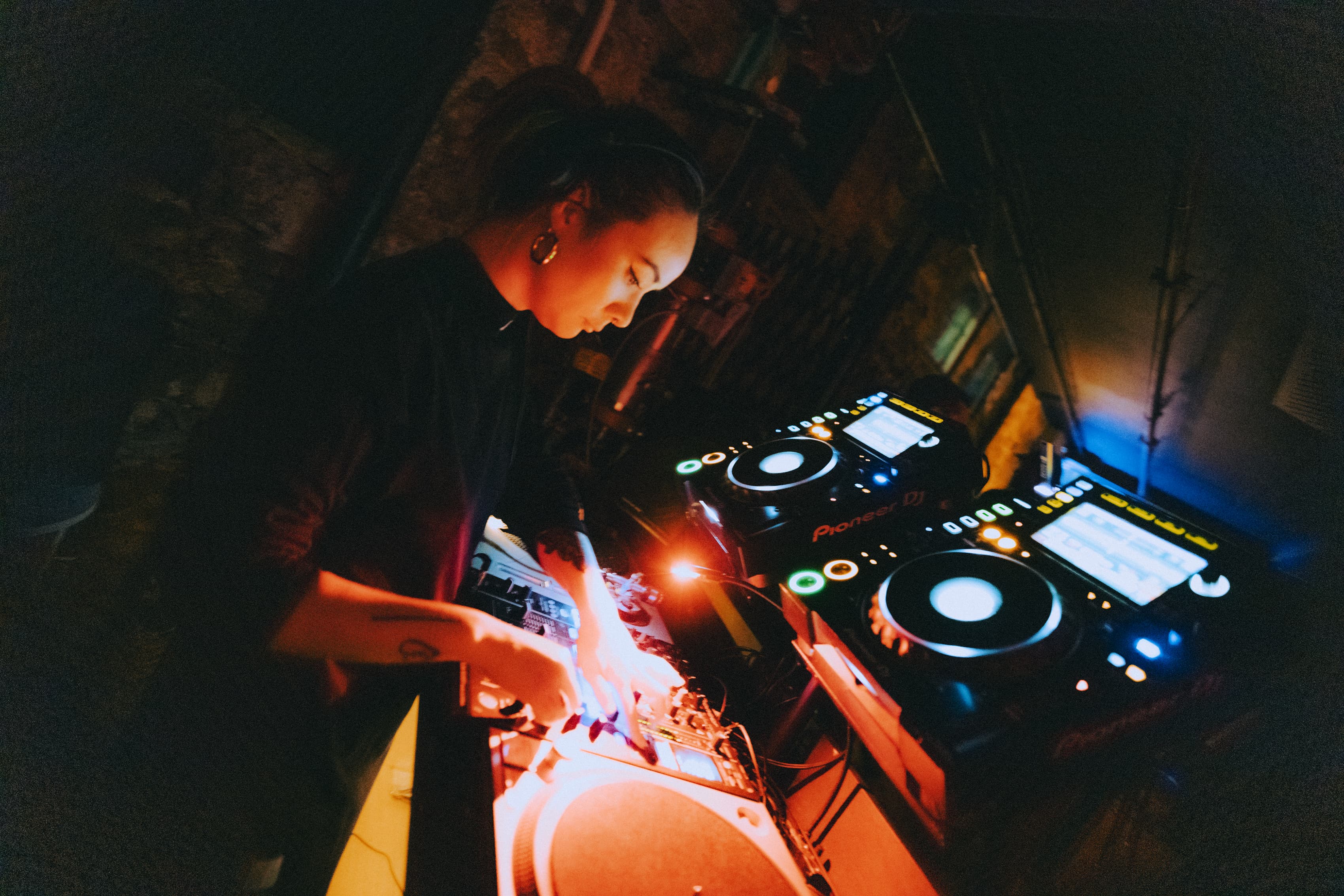 Events
Beginning in Brooklyn with our Carnegie Hall Afrofuturism Festival collaboration, Refraction has hosted a series of sold-out events that serve as a way to commune with members of the DAO, onboard people to Web3, and bring back that live music experience we've sorely missed over the last two years. Combining our carefully curated approach to visual arts and electronic music, our live events in New York City, Toronto, Vancouver and Berlin have made it clear that people are looking to experience something considered, curated and elevated, and want to engage with culture in new ways.
The Season 0 NFT funding allowed us to expand our vision of what these events could accomplish, inviting artists, practitioners and audience members to attend Refraction events worldwide for free and creating a more accessible web3 experience for those who are new to this nebulous space that is, arguably, still in its infancy. It has also made it possible for those who might not be able to afford the barrier to entry find an inclusive and supportive home.
Part of building this global home includes securing a number of IRL spaces internationally, which Refraction will use for events throughout Season 01 and 02.  There will be more details to come, but for the moment we can tell you that those spaces include Zero Space in New York, for NFT NYC, and The Center for Subtropical Affairs during Art Basel Miami.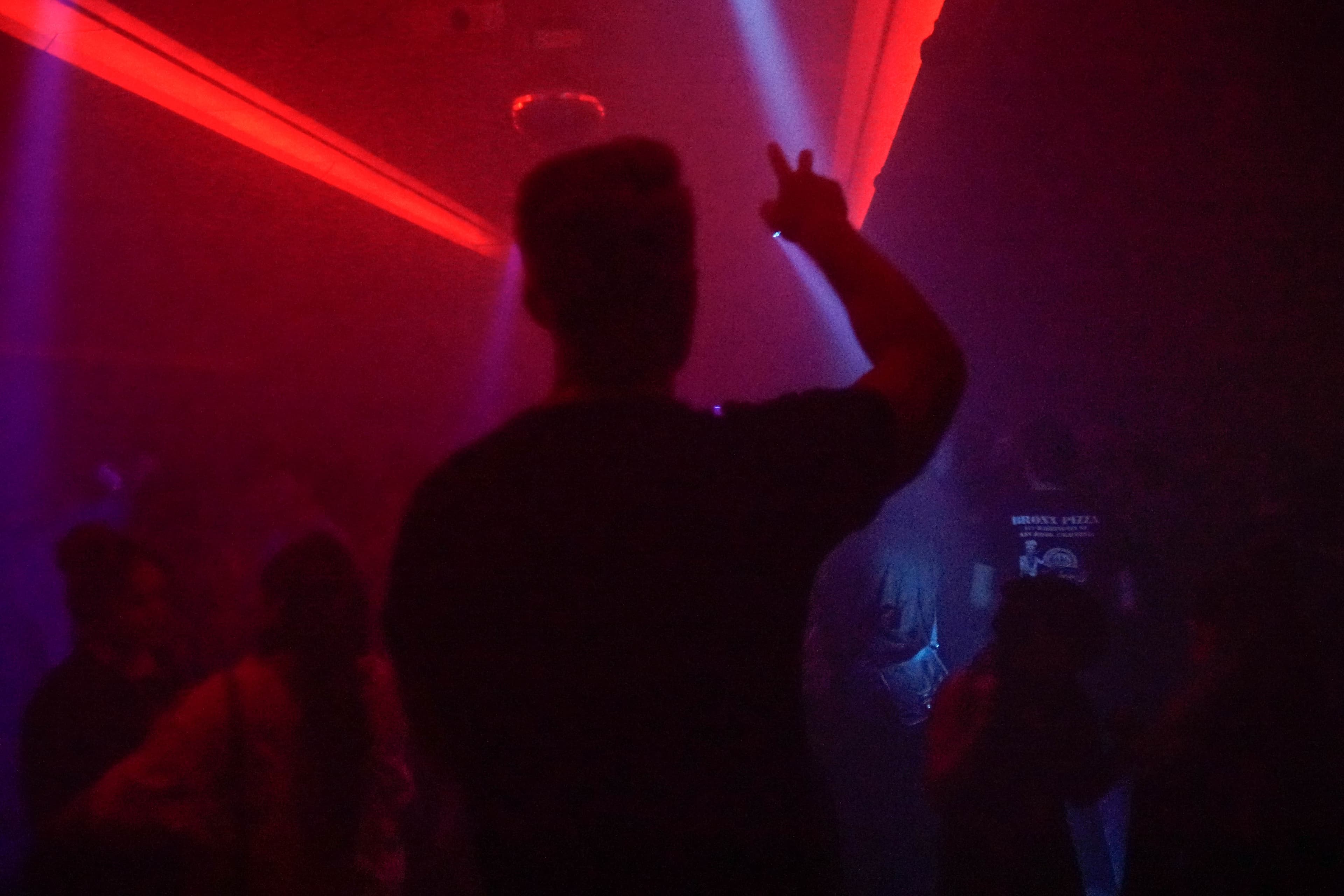 Funding Organizations
With the revenue earned from the drop, we were able to help fund three amazing organizations — Cyberbaat, Magma DAO and Pixie DAO ― to support emerging artists worldwide. All three of these DAOs align with our principles in that they are run by artists, for artists. Over $30, 000 USD was allocated to help them build out their own programming, which includes acquiring new works through paid commissions, curated by the DAOs, hiring a developer to build websites to promote the artists, DAOs and work.
In Cyberbaat's case, this means they can host front-facing auctions focused on African art. The funding will also help cover mint fees for emerging artists, and create a fund for a physical exhibition in Brazil for Magma DAO.
It's important to us that we recognize the current crisis in the Ukraine, so part of this funding went toward aiding Ukraine DAO and Black Foreigners in Ukraine.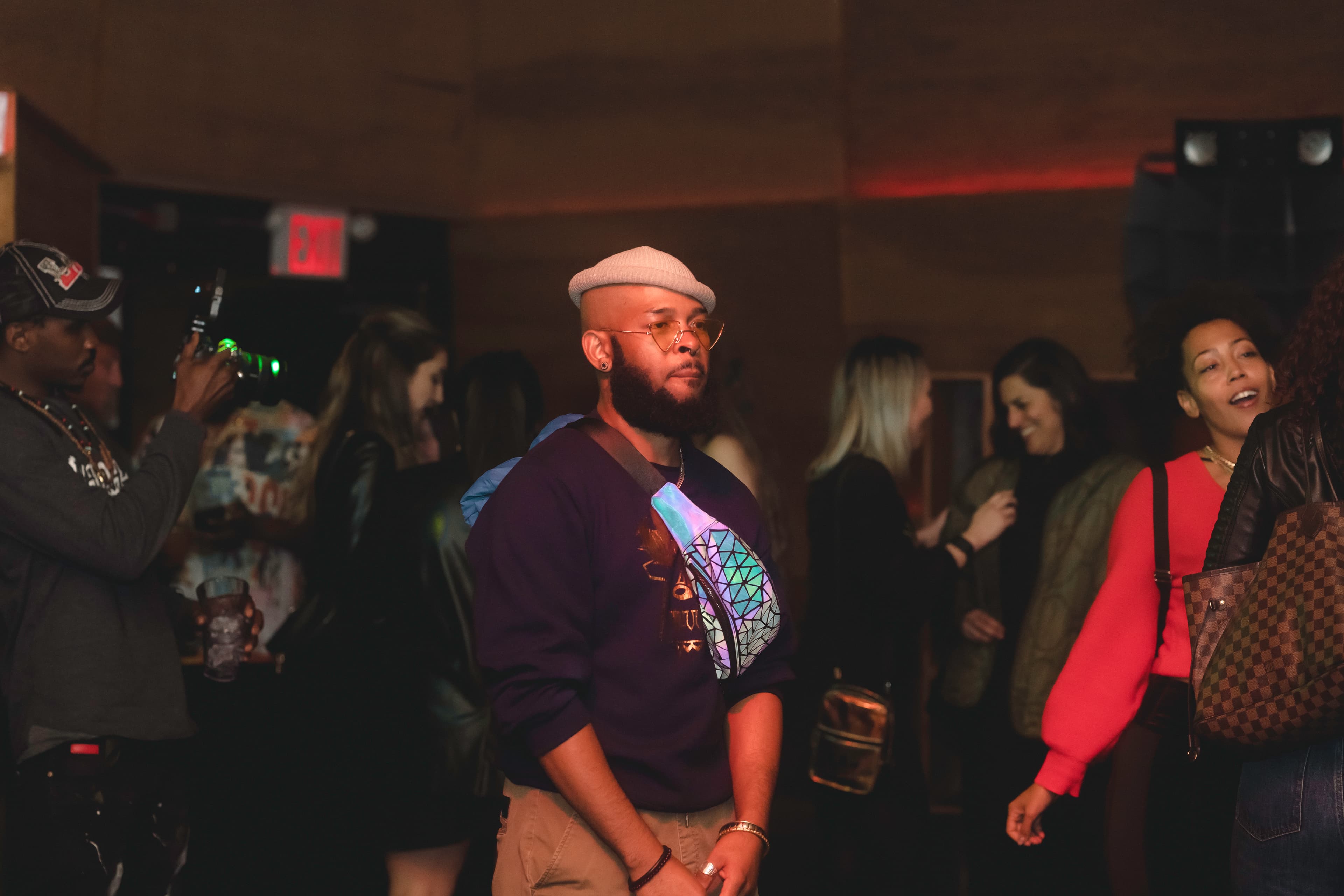 Collections and Commissions
We've expanded the Refraction collection, through the acquisition of existing, new and commission-funded works from artists around the world. We're also proud to say that the artists from whom we collected are now a part of the DAO.
Carbon-Negative Drop
In partnership with Eco Labs DAO, Refraction was able to facilitate a completely eco-negative drop. The Eco Labs Impact Portfolio attempts to reach a balance between the many tradeoffs in qualifying impact on reversing climate change. Cost, Risk, Permanence, Verifiability, Trust & Reputation, & Scalability are some of the tradeoffs the DAO looks at when compiling a portfolio.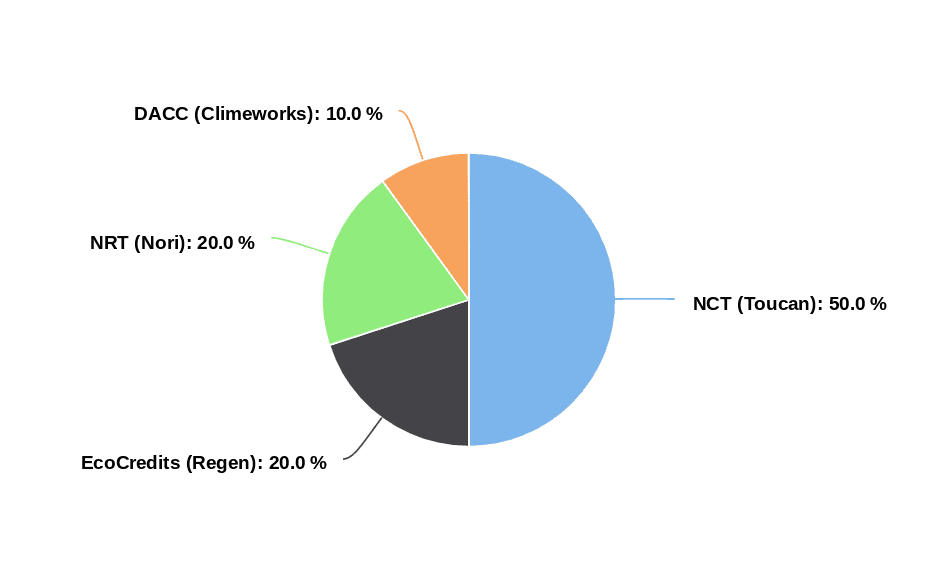 NCT, or 'Nature Carbon Token', are traditional carbon offsets that have been tokenized using Toucan Protocol. Their meta-registry is currently associated with the Polygon network.
NRT, aka 'Nori Removal Token' at Nori Carbon Removal Marketplace, can be used to purchase carbon removal certificates. This differs from carbon offsets, where the impact is quantified using both mitigation and removal (for example, paying a logging company NOT to cut down a forest could yield carbon offsets). Nori is only doing removal, primarily using regenerative farming practices to capture soil-based carbon.
EcoCredits go beyond carbon, and look at co-benefits such as ecosystem restoration or biodiversity protection, and are sourced from Regen Network. We're still in the early days of EcoCredits, but new methodologies are being created to quantify and qualify different forms of impact that go beyond just the carbon element.
DACC stands for "Direct Air Carbon Capture". This is a very expensive form of carbon removal, but can be highly permanent, and is very easily measured, utilizing Climeworks.
Refraction Platform
We are currently building our very own platform, which will serve as a multi-purpose creative hub. On it, we'll launch ongoing NFT projects from Refraction members, and have a publication where writers and journalists will be able to produce editorial content not only on the work we're creating within the DAO, but also expand ideas in our areas of interest — including digital arts, music, the blockchain, Web3 and the history of subcultures. Finally, this platform will be the home of Refraction Radio, which will act as a resource for information around our events, plus a home for mixes, DJ sets, talk programming and more.
Working with a team of innovative designers, we are beginning to create our Metaverse virtual venue in Mona. The venue will house several different spaces, including a main hall for live performances and gallery exhibitions, a basement club in an underground location for club programming and DJ sets, a listening bar/record shop for socializing, listening to curated playlists from Refraction artists, and look through our collection of music NFTs, and finally, an outdoor area that leans toward ambient and experimental sounds.
---
Once again, we'd like to extend a heartfelt thank you to every member of our community — your feedback and support has given us the tools to continue building Refraction into a self-sustaining, decentralized and artist-helmed platform. We are continuing to innovate throughout Season 01. There are so many exciting things in the pipeline, and we can't wait to share them with you.